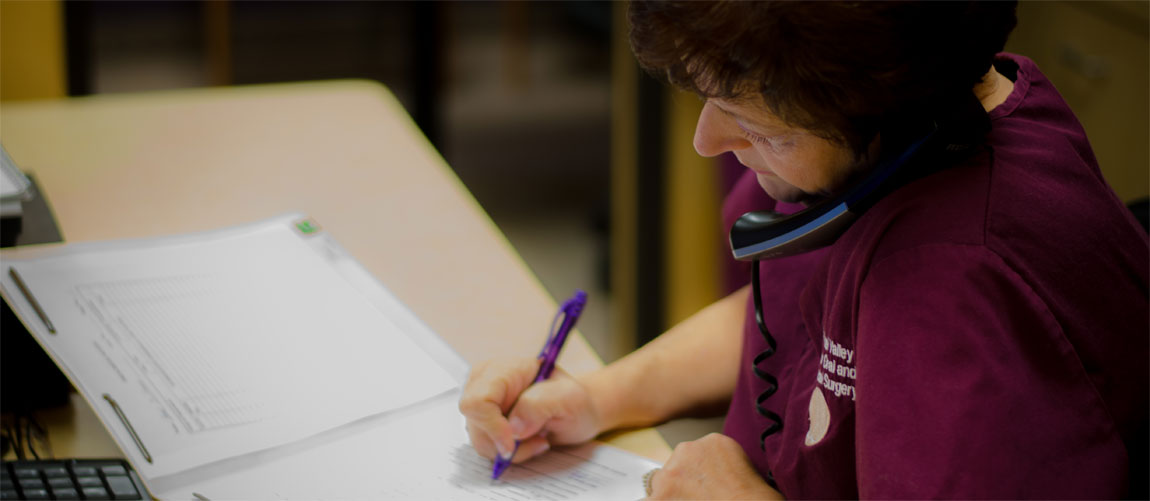 To make an appointment with our office, please call 858-509-1259.
Have your referral slip with you from your dentist or doctor to reference the reason for your visit.
If using insurance, please have the name of subscriber/member, the member ID number or SSN, and date of birth available.
As a courtesy to our patients we will call the insurance company before your appointment to get a break down of eligibility and benefits but it is the patient's responsibility to know their individual plan and coverage.
X-Rays
If your dentist or physician has taken x-rays, you may request that they forward them to our office or, please pick them up and bring them to our office. In cases for wisdom teeth extractions a panorex  x-ray is required. If additional films are necessary, or no films are available, our office is equipped with digital panoramic & 3D cone beam CT imaging.
Consultation
Your initial appointment will consist of a consultation explaining your diagnosis and treatment options. Dr. Tawfilis will explain the anesthetic options, and together you will choose what is best and most comfortable for you personally. We want to make sure you are well educated on your particular procedure and feel as comfortable as possible. We will also go over your insurance coverage and cost in detail at that time.
IMPORTANT: All patients under the age of 18 years of age must be accompanied by a parent or guardian at the consultation visit.
Financial and Insurance Information
We accept most Dental and Medical PPO's.
For your convenience, we accept Visa, MasterCard, Discover and American Express, also, we accept all Health Spending account cards. Payment is due at the time service is rendered unless other arrangements have been made in advance.
Please remember you are fully responsible for all fees charged by this office regardless of your insurance coverage.
Any remaining balance after your insurance has paid is your responsibility.